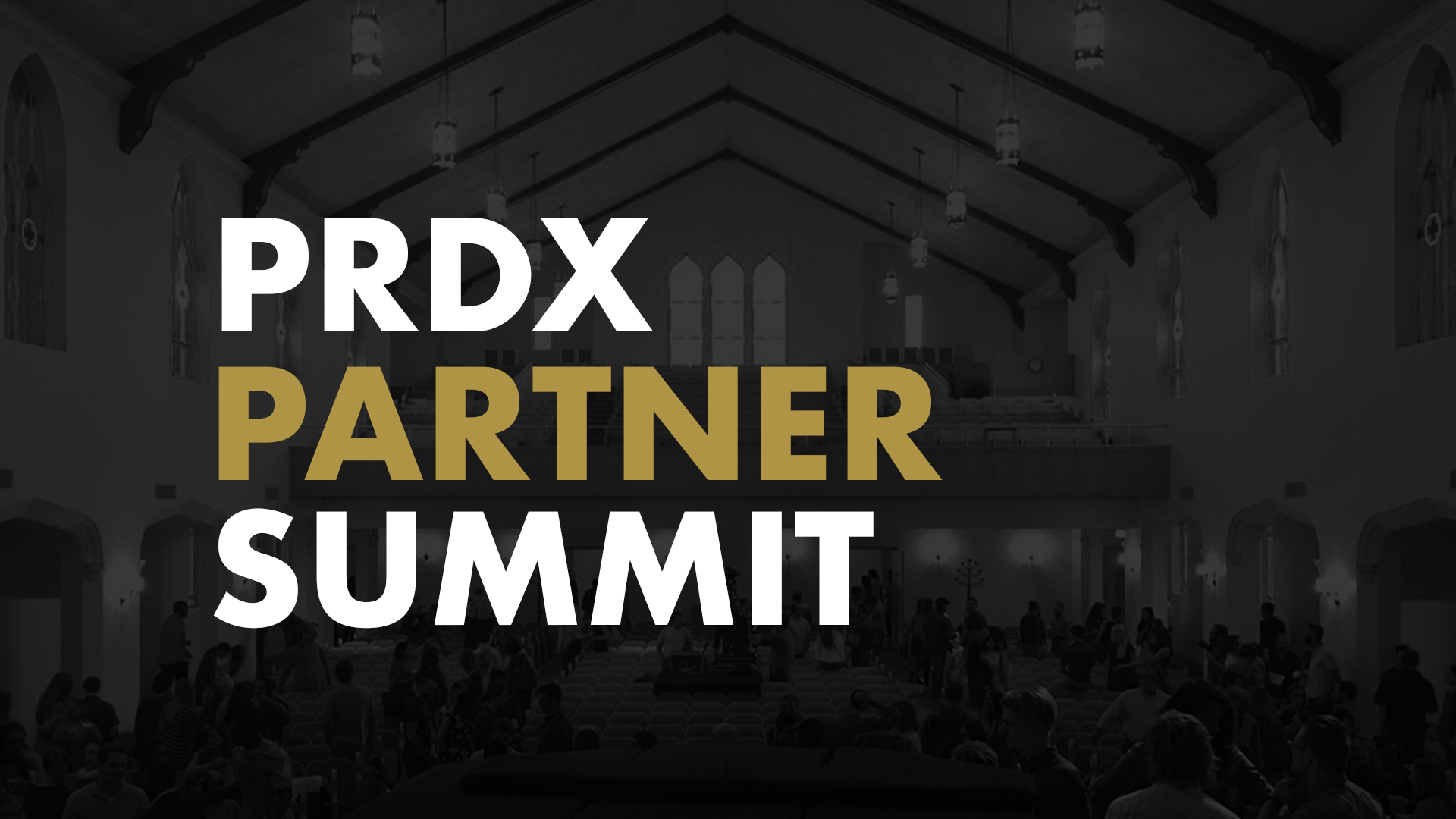 PRDX Partner Summit
August 26th, 2018
The Partner Summit is a special gathering built to serve our covenant church partners with a time of prayer, encouragement, and important updates regarding The Paradox Church. Our gathering will take place at Van Cliburn.
Additional Details:
• Lunch provided
• Childcare provided
Discover PRDX - August 28
August 28th, 2018
Welcome to The Paradox Church! As a first step to connecting with us, please join us to meet our pastors and hear a brief history of The Paradox Church and our vision for saturating Fort Worth through City Groups. Whether you've visited with us once or have been around for a while and haven't become a Partner (member) or been connected to us, we want to hang out with you. Dinner will be provided, too!
Please request childcare by Monday, August 27.
We meet at The Paradox Church offices, suite 200.
PRDX Music Worship Leader Huddle
September 10th - May 13th, 2019
The PRDX Music Worship Leader Huddle is a once a month gathering to bring you out of any isolation in leadership, help encourage you, strengthen you in your calling and gifting, and inspires you to cling even more to Jesus!
PRDX Music exists to see Jesus-centered, Spirit-filled worship saturating Fort Worth with the Glory and Grace of Jesus, "That all may sing!"
When:
August 2018 - May 2019 (2nd Monday of Each Month)
Where:
PRDX Offices (910 Collier St. Suite 200, Fort Worth, Tx, 76102)
What will we cover?
• Aug 13 - Stewarding Gifts: Heart, Mind, & Hands
• Sep 10 - Defining a Worship Leader
• Oct 8 - The Beauty and Power of Singing
• Nov 12 - Leading the Church in Worship
• Dec 10 - Using Liturgy to Stir Affections to Jesus
• Jan 14 - Gospel-Centered Leadership
• Feb 11 - Spirit-Empowered Leadership
• Mar 11 - Healthy Tensions in Worship - Part 1
• Apr 8 - Healthy Tensions in Worship - Part 2
• May 13 - Huddle Party
*All topics will be finalized before August 13,2018
Huddle Structure (1hr 20min)
• Welcome & Intro (5min)
• Teaching Session (15-25min)
• Cohorts (25-35min)
• Q&A (15min)
• Closing (5min)
PRDX Partnership Class - Fall 2018
September 11th - September 18th, 2018
Please register anyone attending the class and indicate through registration any childcare needs.
WHEN
September 11th and 18th, 7:00-9:00pm (both weeks required)
WHERE
PRDX Offices
910 Collier St. Suite 200
Fort Worth, TX 76102
Parking on the street and parking lot at NW corner of Collier and W. 10th St. is free. (Collier St., Texas St., 10th St.) Look for parking signs.
PARTNERSHIP PROCESS
Two Week Class
A Casual Interview with a Church Leader to get to know you
Elder Confirmation
If you have any questions please email Daniel Reynolds (daniel@theparadoxchurch.com).
Preparing For Marriage - Fall 2018
October 14th, 2018
$0
Your marriage isn't primarily about you're happiness or fulfillment. It's about your holiness and about seeing, understanding, and displaying the beauty of the gospel and the glory of God.
This class is required for engaged couples preparing for marriage through Paradox Premarital Counseling. It is open to all, but designed to be a foundational teaching for couples preparing for marriage.*
Join us in this class to be equipped for a marriage built on Biblical foundations and the grace of Jesus.